Business Unusual with Sonia P. Soto
CLTV36
Current Affairs
Marilou-Bianzon Garbes of MB Garbes Realty Services | Business Unusual with Sonia P. Soto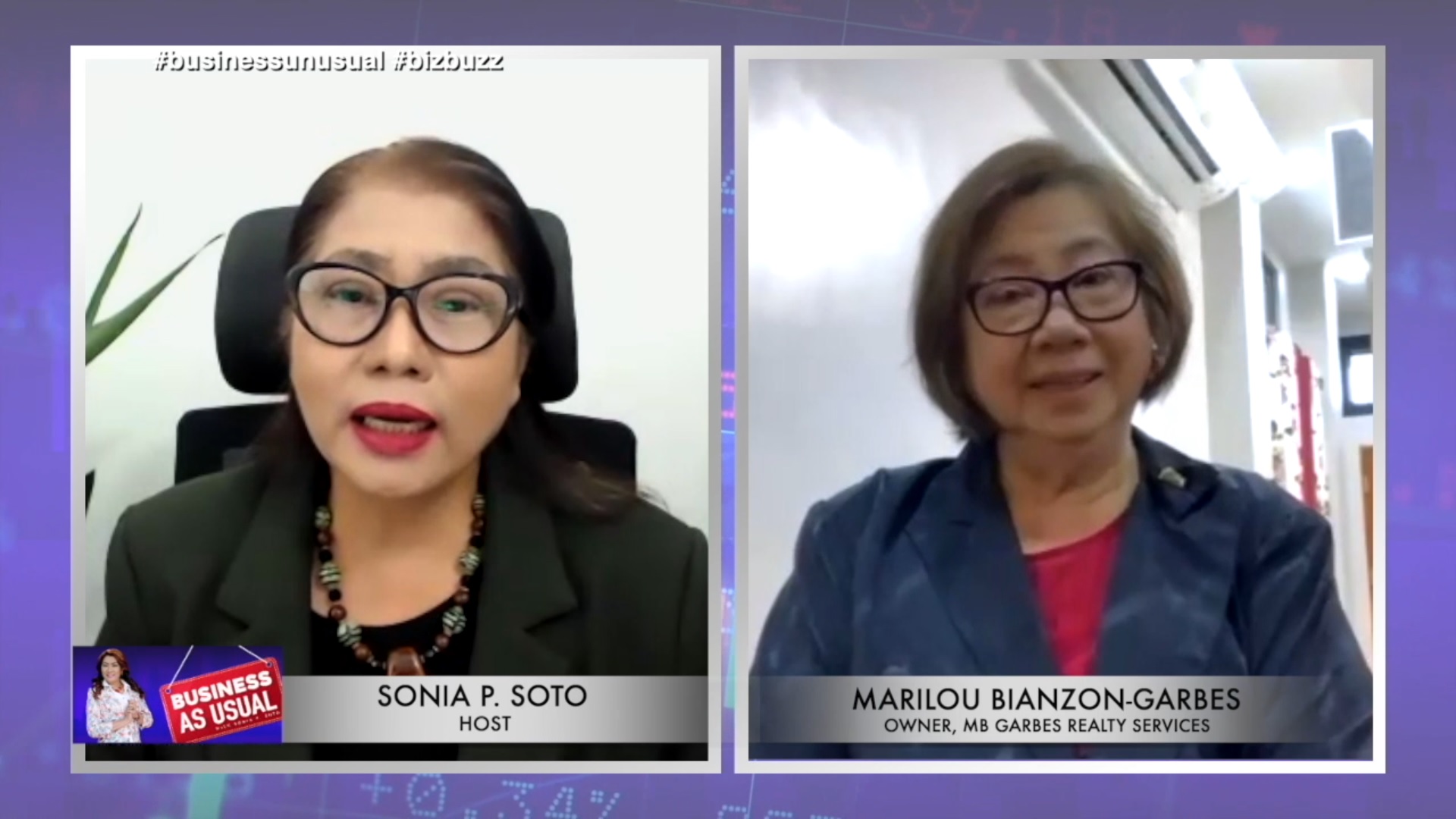 While many businesses are closing shop due to the effects of the pandemic, the real estate industry seems to be faring well. This is according to the owner of MB Garbes Realty Services, Marilou-Bianzon Garbes.
Watch "Business Unusual with Sonia P. Soto" every Wednesday at 8PM with replays every Tuesday at 8PM, Thursday at 7:30PM, Saturday at 7PM and on Sunday at 3PM.
Business Unusual with Sonia P. Soto is a business talk show which aims to promote and feature small and medium enterprises or SME's and local products in Central Luzon, showcase what's trending, as well as the latest economic and business development in the region. It also highlights business owners, business associations and major business events.
Watch more #negosyo features here:
Want to get featured here on CLTV36? Click here.